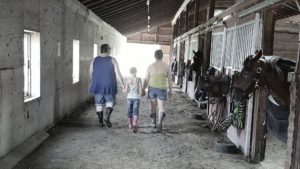 PFF offers a decompression space for veterans through ongoing partnerships with local American legions and Reclaiming the Reins (Equine-assisted activities). We encourage veterans to utilize our facility as productive volunteer space and as a tranquil and non judgmental space to connect with their families. We have implemented strategies to make our facility optimally accessible for veterans and their families with limited mobility and continue to strive for an entire facility that is ADA accessible and safe for everyone.
Time and again, our rescue horses have demonstrated the profound positive effects working with equines can have on the people who care for them. Our foundation and member horses interact with low-income and at-risk youth, and appear in community events that promote an active and healthy lifestyle.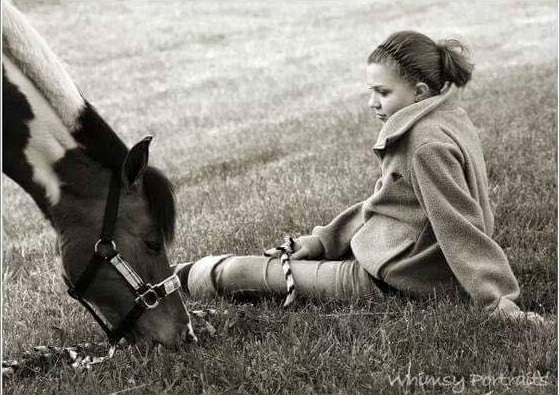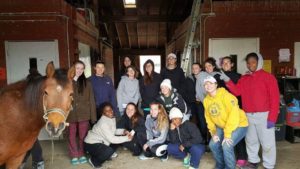 PFF partners with Milton Hershey School, a private education facility for children from lower incomes families, as well as other groups and organization, to host barn visits several times per year. Instruction in equine care, safety and riding teaches patience, work ethic, discipline and confidence.

In 2014 we instituted the Winnie's Way Scholarship, named for our very first lesson horse. This scholarship allows a child of low-income background to attend a week long PFF summer or winter camp session in which he or she will learn about horse care, equine safety, and horseback riding. Children ages 9-16 are eligible. DO you know child who would benefit from learning to ride and care for a horse?
In partnership with Schaffner Youth Center, PFF offers a unique way to fulfill community service requirements. This provides the participants an alternative means of learning responsibility, self respect, independence, and family care.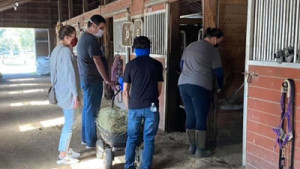 Children & Adults with Disabilities
PFF has partnership with the Vista Autism Services, a local nonprofit private school in Central Pennsylvania which specializes in individuals with Autism. Individuals and their teachers come to the farm twice a week to help volunteer with landscaping projects, cleaning of things inside the barn and even washing ponies!
Active Duty Service Men and Women
COVID Frontline/Essential Workers & Families