Mystic is an incredibly inquisitive and intelligent little horse who loves peeking out of his stall to observe the chickens, goats, and other PFF barn critters from a safe distance. While he isn't an exuberant "in your pocket" kind of pony, we can already tell that Mystic is a sociable, well-mannered guy who prefers to be around people and will follow you around the farm if given the chance. He came to us in 2018, and was adopted in 2020 by his loving momma.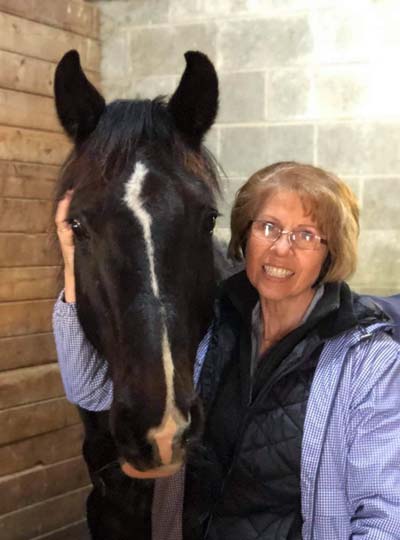 Since her arrival in Spring of 2015, this pretty Morgan/Andalusian X mare has shown herself to be a sensible helper during our events on and off site. Mya is level-headed and expresses a maternal demeanor towards young horses and children. She was adopted in 2019.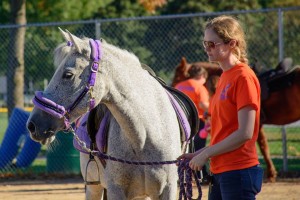 This little cutie was a pleasant surprise to be donated to the program.  Very well mannered and loves meeting new friends.  Watch out for this potential eventing prospect and heart stealer.  Happily adopted by WHOA, LLC our sister organization that adopted him to help with training of both him and our junior instructors.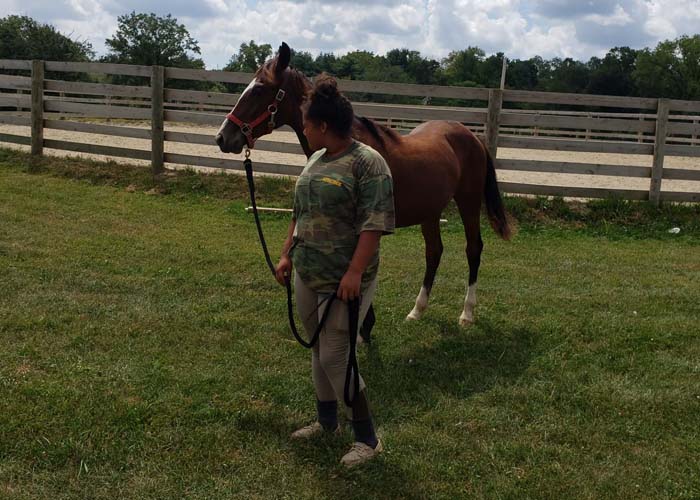 With his extra-large stature, Jake is sure to catch the attention of visitors to our farm. He certainly likes it that way! With his easygoing personality, this Percheron gets along with everyone. In fact, he's so dependable that he began mounted police horse training. As part of his training at PFF, Jake took part in an equine-assisted program for veterans and first respondents. When we saw the extent to which his kindheartedness inspired trust from the program participants, it was clear Jake had found his calling. In June of 2018, Jake found the perfect partner, and we think he and his new owner make a great pair.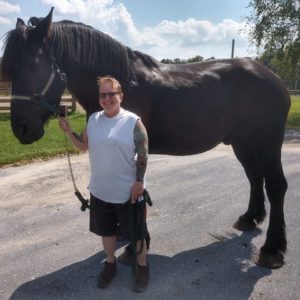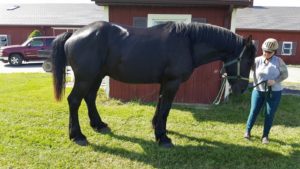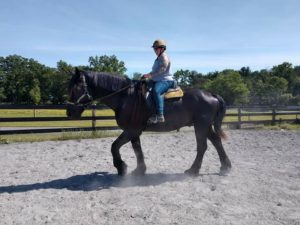 Lola came to our farm as a retired off-the-track Thoroughbred. After the birth of her precious foal Letti in May of 2016, she began training to work off her baby weight and found a new career as a lesson horse. This blue ribbon mare showed an especial aptitude working with young riding students at WHOA, LLC, moving around the riding ring with a steady gait that would never suggest she used to gallop for a living. In July of 2017, she was adopted by a WHOA, LLC student. Lola will continue to live at PFF as a member horse, where she will assist in riding lessons and community programs.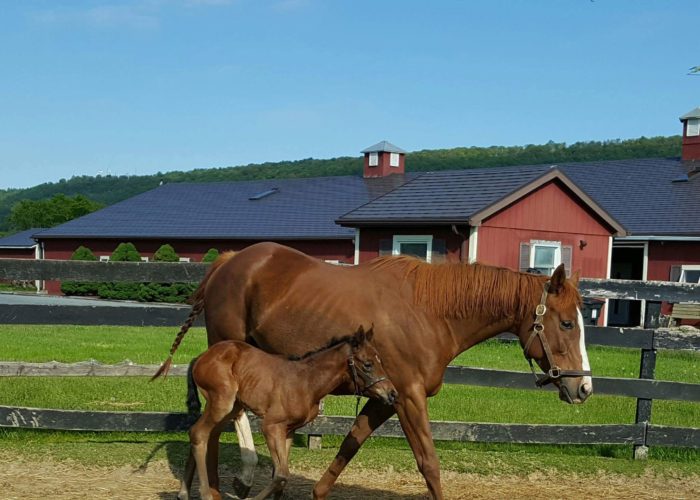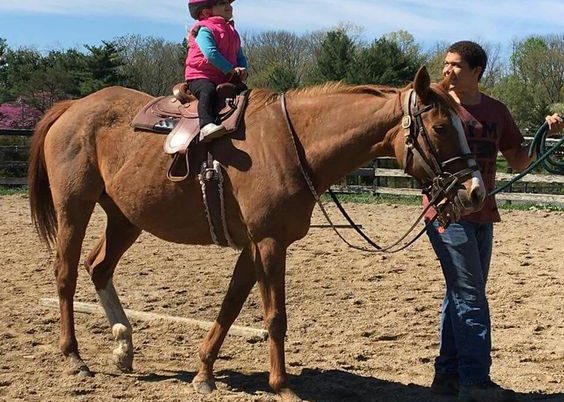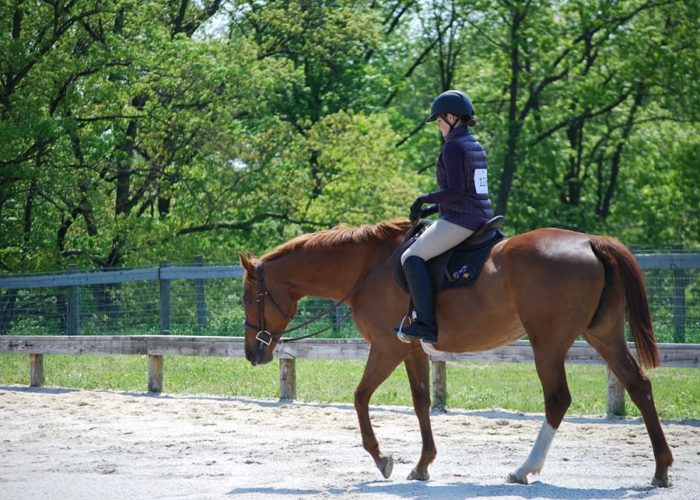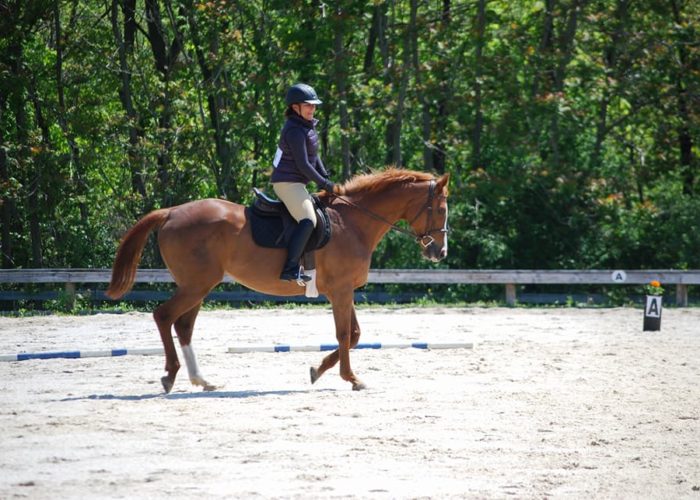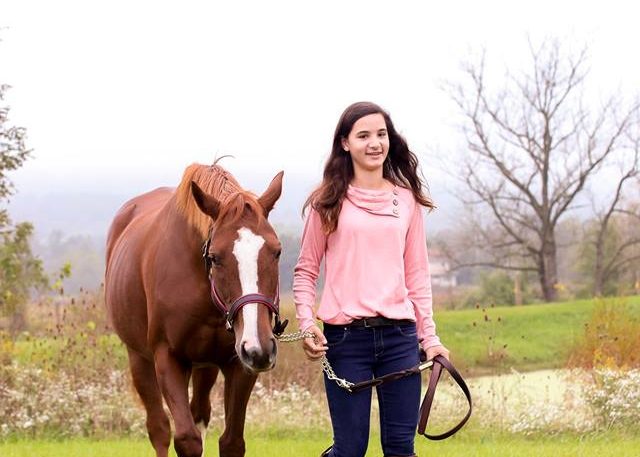 When we first glimpsed Niko's picture posted at the auction yard in winter of 2015, our hearts melted. It didn't take long before he was adopted. A shy, endearing horse, this Percheron/Clydesdale cross had very little experience being ridden prior to arriving at PFF,  and he was at first unsure of himself during training. PFF helped Niko's adopter treat his fused patella, cracked hooves, a pinched nerve along his spine, and a skin disease festering in his luxurious leg feathers, the result of neglect and poor hygiene. In 2017 his owner's situation changed, and he was returned to our foundation for re-adoption. We are happy to say that as of May 2017 Niko has found his forever home at a new stable in Maryland!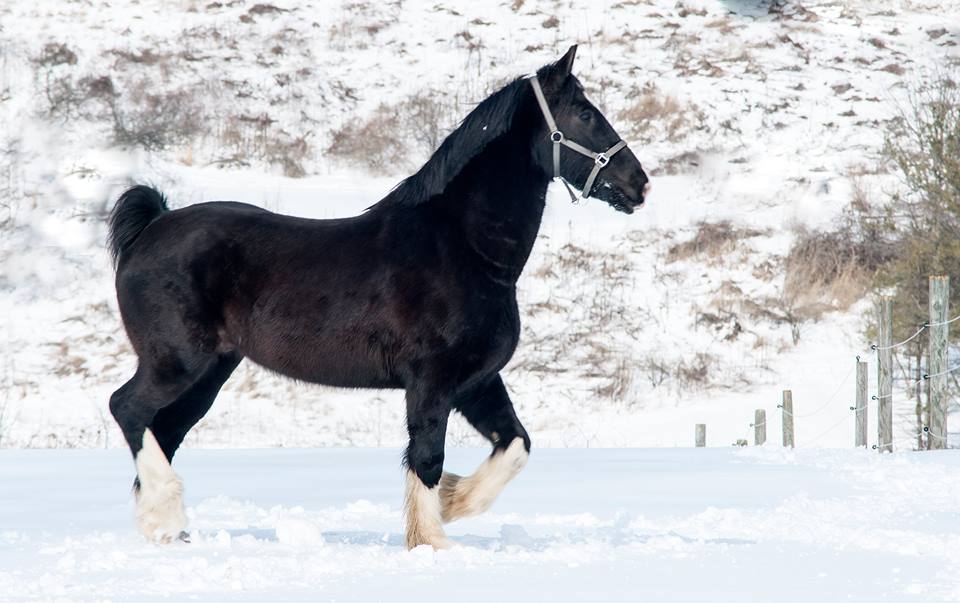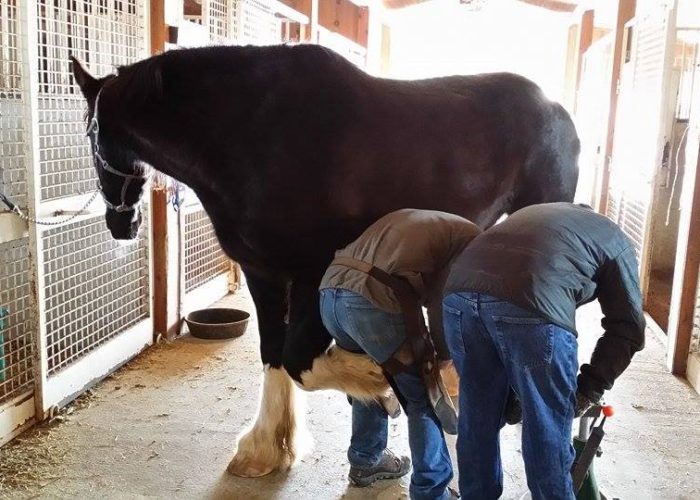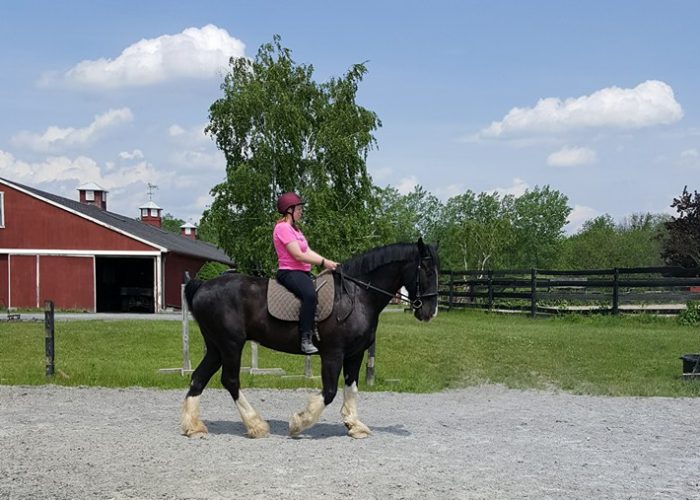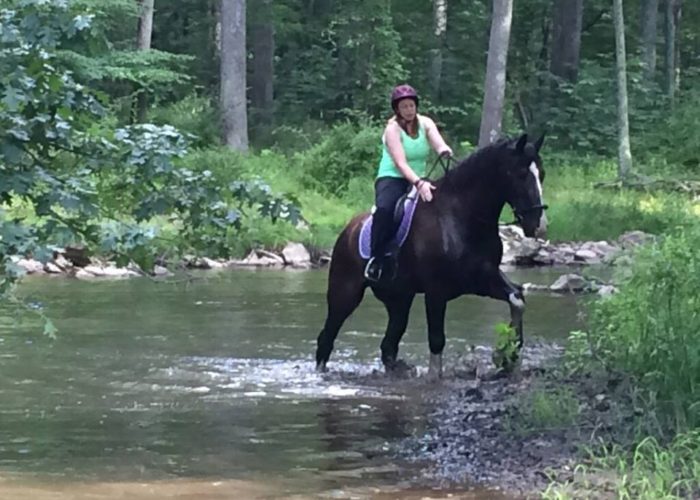 Malcolm was rescued from a "kill pen" auction in May of 2015 along with PFF horses Mya and LuLu. At his young age of 3, Malcolm was especially susceptible to illness from interacting with so many horses at the auction and needed to be nursed through a case of equine strangles virus. It took months for him to put on a healthy weight before he could begin training. During this process, Malcolm bonded very closely with a PFF volunteer who adopted him in March of 2017. Take a look at these pictures to see Malcolm's journey at PFF and get ready to marvel at what a difference the love of our caregivers can bring about in a horse.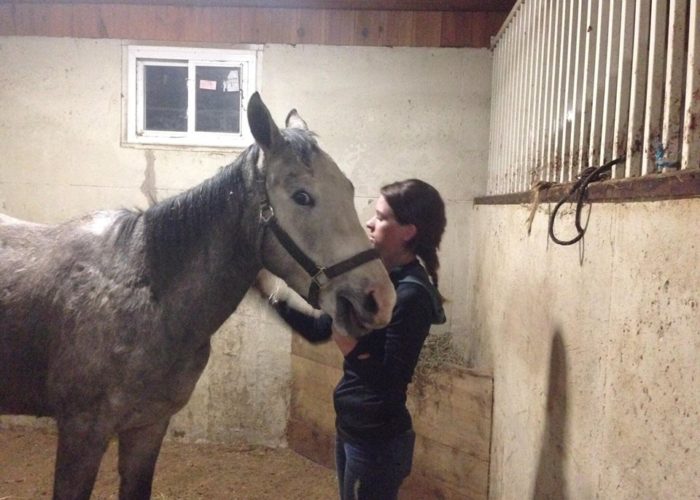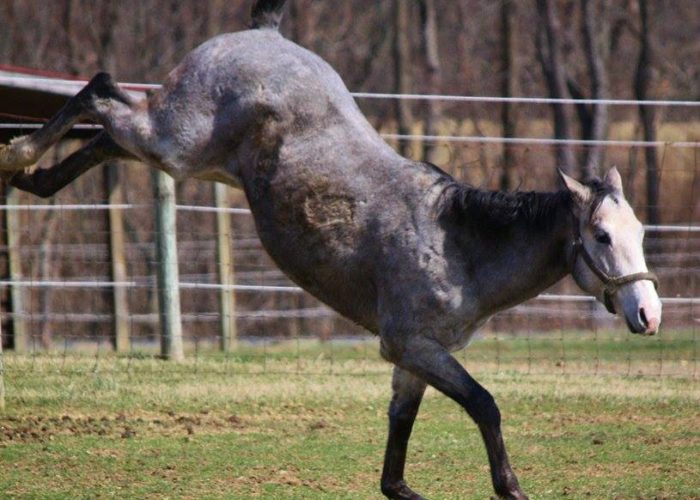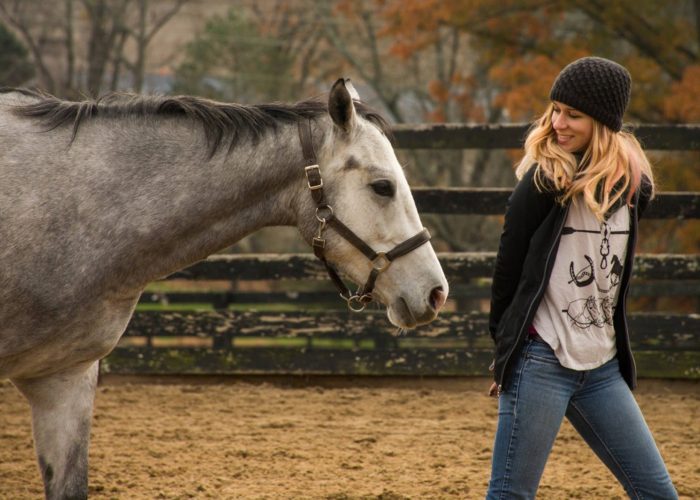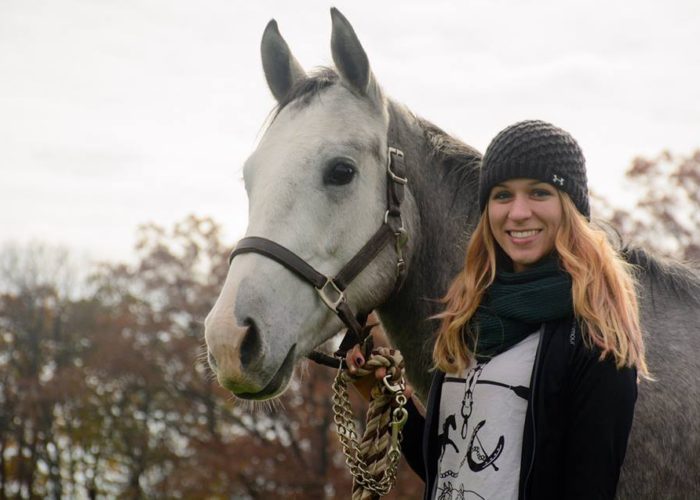 Duke was rescued from at-risk auction in June of 2016. He is an off-the-track Standardbred who later spent several years as an Amish cart horse. The scrapes you see on Duke's face were quick to heal, and his main challenge at PFF was building his confidence. Duke remained shy for a long time and was nervous learning and practicing  new skills. Thankfully, he found a very special human willing to coax him out of his shell. After his adoption in March 2017, he lived at our facility until his passing in 2019.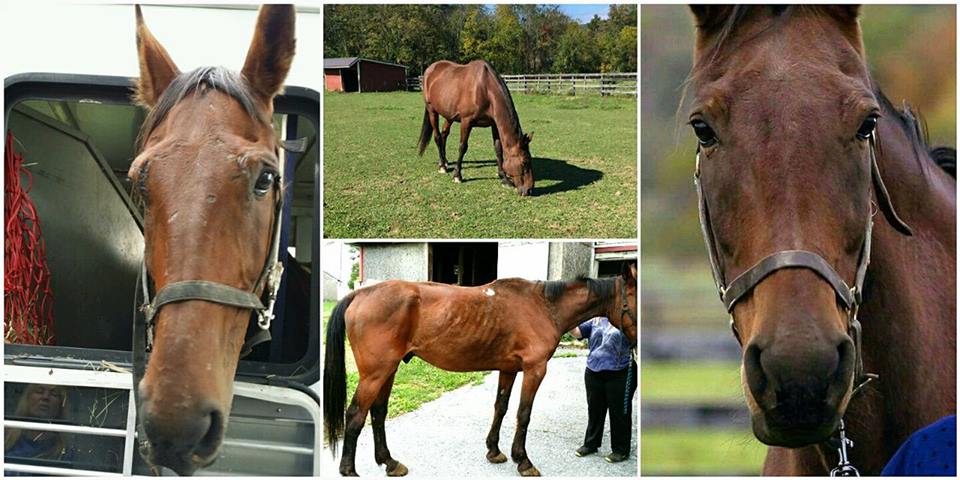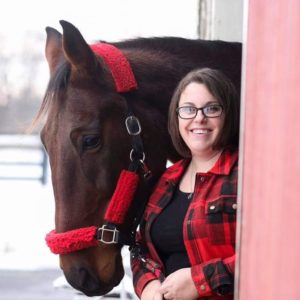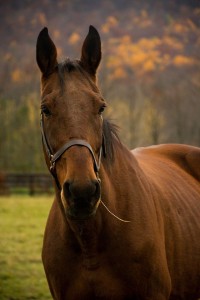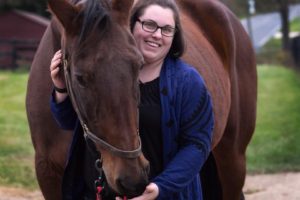 Rembrandt, or "Remy", is a Warmblood gelding who was privately adopted from a slaughter auction in September of 2012 and came to PFF as a member horse. On the day of his arrival, Remy had the most poorly neglected hooves the PFF team has ever seen and was nearly lame on all four legs. PFF worked with Remy's new adoptive family to ensure that he received the right balance of nutrition, supplements, and exercise to begin training in cross country, hunter, and dressage. After just a few months, he earned 2 first place ribbons and 1 second place ribbon at his very first horse show! In summer of 2013, Remy and his owner relocated to his permanent riding stable, where this happy guy continues to be spoiled and pampered. Below you'll see some examples of Remy hard at work with PFF's training staff.