Breed: Thoroughbred/Andalusian Cross
Sex: Mare
Color: Fleabitten Grey
DOB: 2008
Height: 15.2 hands
Lulu was rescued in Spring 2015 from an at-risk auction along with her sister Mya and son Malcolm.  She is working wonderfully as a light hunter and dressage horse as well as enjoying teaching children.  This mare boasts extremely smooth, even gaits and a sweet affectionate temperament.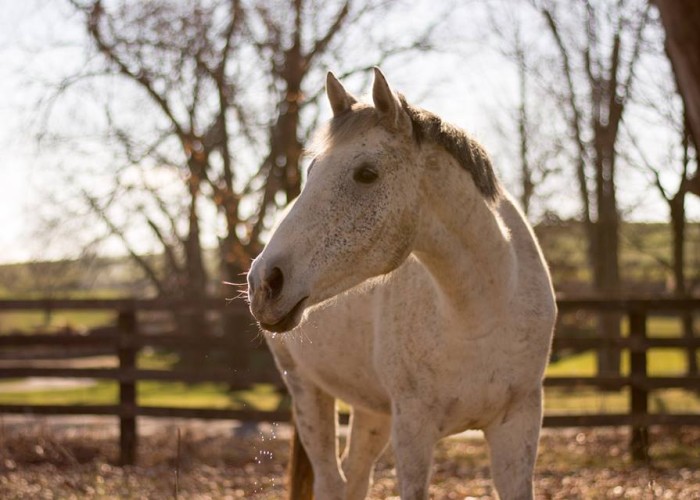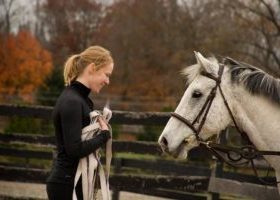 Breed: Oldenburg
Sex: Gelding
Color: Dark Bay
Age: 
Height: 
Schooled in classical dressage and jumping, this Oldenburg Sporthorse gelding is a wonderful addition to our farm, where he helps to hone the skills of our instructors and trainers.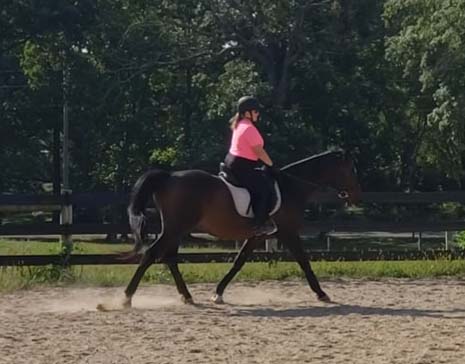 Adoption Pending
Breed: Quarter Horse
Sex: Gelding
Color: Buckskin
DOB: 2005
Height: 14.2 hands
This plucky gelding was rescued on June 2nd, 2017. A month after his arrival, Gryffindor, known around the stable as "Gryff", began working with our trainers. He is easy to handle and very good with kids. Check out this video to see his jumping skills. We're having a great time with Gryff, and we know you will, too!  Adopt him, and you'll be assured a companion for your next adventure.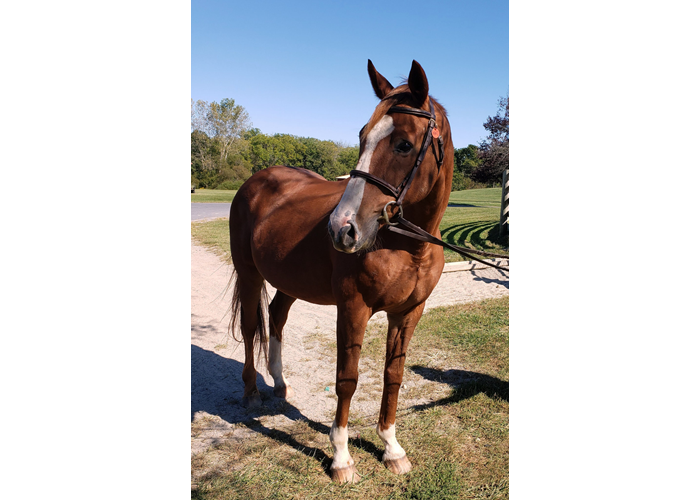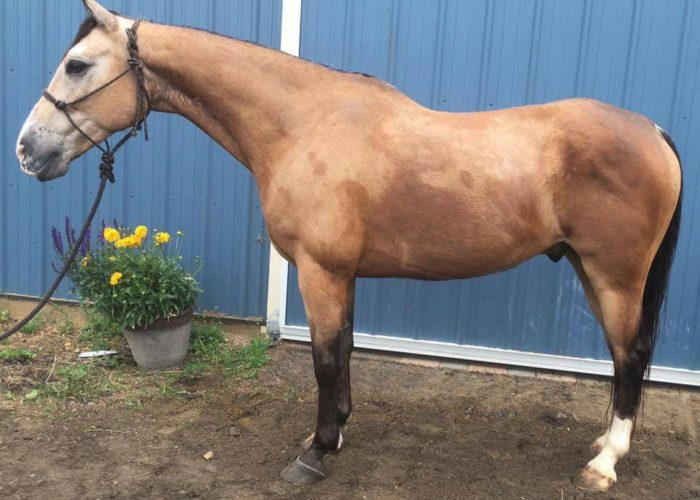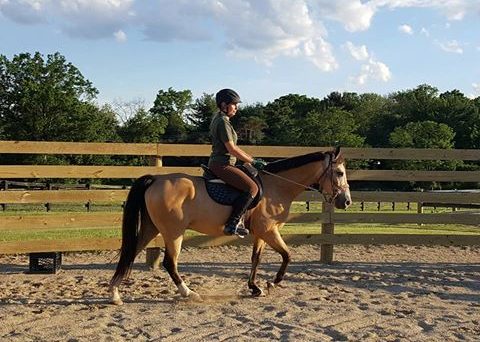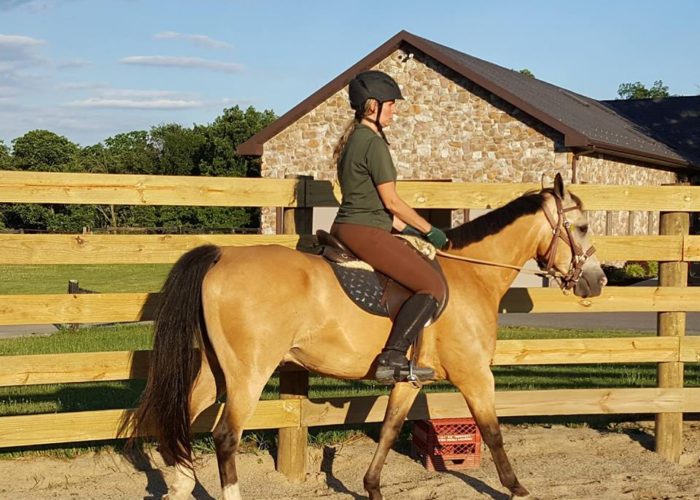 Breed: Quarter Horse
Sex: Gelding
Color: Chestnut
DOB: 2013
Height: 13.1 hands
Still a bit green under saddle due to some major physical changes that come with rescue territory such as weight gain, muscle mass growing, healthy feet and maturity.  We are looking for that someone special for Jack to make his permanent "three's company" family.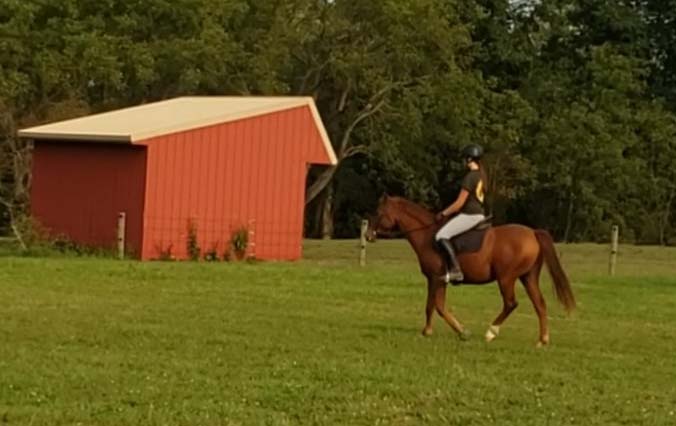 Jackie Be Dunn Red "Honey"
Adoption Pending 
Breed: Quarter Horse
Sex: Mare
Color: Red Dunn
DOB: 2008
Height: 15.2 hands
She is everything your looking for in a horse.  She has the looks, the talent and the personality to make anyone a fantastic addition to their family.  Whether you are looking for a new schooling, show or trail horse, Honey is the one for you!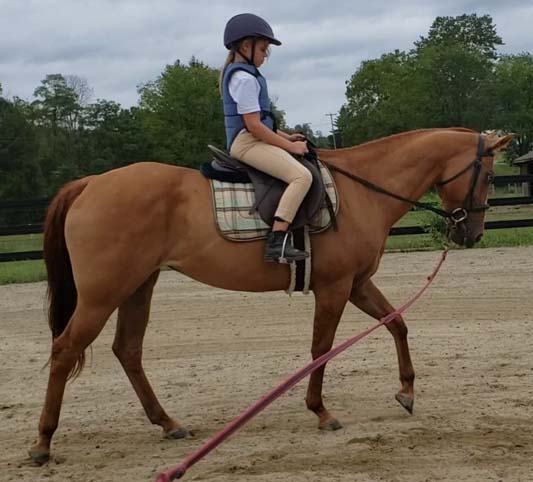 Breed: Thoroughbred
Sex: Mare
Color: Chestnut
DOB: 2000
Height: 15.2 hands
One of the sweetest OTTB geldings we have received to date! Nat is so easy going and a wonderful student as he learns the ropes of a lesson horse.  He willing walk, trot, canters and small fences with ease.  Loves the trails and just hanging our being someone's best friend.  This guy is super cute with no spook!  Get him while you can.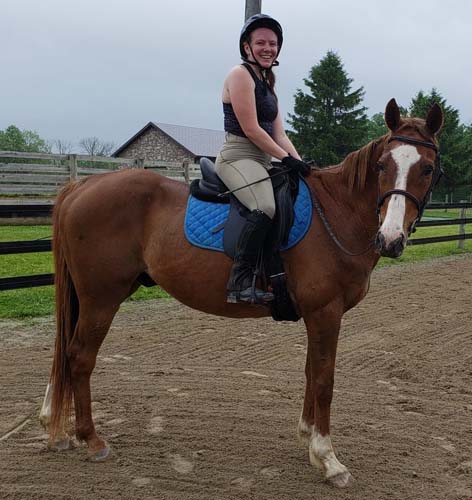 Adoption Status Pending
Breed: Thoroughbred
Sex: Mare
Color: Mare
DOB: 2012
Height: 16.1 hands
Miss Brownie is a great addition to our OTTB collection.  She is very sweet and sensitive and especially attentive as she cruises her way through her rehab process to find her new happy long term body.  She couldn't be doing all this without her very special sponsor CeCe and we can't wait to see this pair grow and accomplish so much!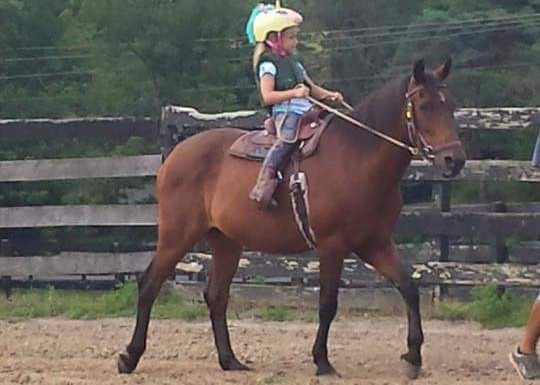 Breed: Mustang
Sex: Gelding
Color: Bay
DOB: 1998
Puck is available for in house adoption only. He is one of the oldest horses we have at Prairie Fire Farms Foundation and is great for a young rider or a pasture pet.
If you are considering adoption and are curious about the responsibility involved in owning a horse, you might be a great match for one of our horses available for on-site sponsorship. Several of our successful rescues have found a home at PFF but are seeking a one-on-one relationship with a particular rider in order to thrive and be truly content. Would you consider forming a bond with one of these great educators?  Click here to learn more about sponsoring a horse.