Our Horses are Eager to Make Your Acquaintance
We are so glad you are considering adopting one of our rescue horses! Our adoption process takes place in 4 steps. Please read over these below and peruse the adoption application. If at any time PFF finds that the potential adopter and horse are not compatible, we will cease the adoption process and/or assist you in finding a horse better suited to your needs.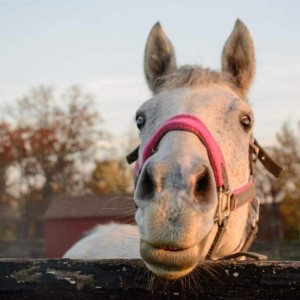 Email us to schedule an appointment to meet our available horses. Be prepared to spend a few hours volunteering with that day's barn chores while you learn about and tour our facility.
Complete an adoption application with a deposit toward the adoption fee. These applications are reviewed by our board of directors on a first come, first served basis. An interview with our director will determine the release date for the adoption of the horse.
Before the date of adoption, PFF will contact your references provided in the adoption application and schedule a visit to the facility where you intend to stable your horse.
If the above conditions are suitable, we will provide you with our adoption agreement. The remainder of the adoption fee will be due on the day this is signed. If you do not have your own trailer, PFF will be happy to transport your new horse to your stable at fair pricing for gas and trailering services.
First Right of Refusal: While we hope to place our horses in homes where they can spend the rest of their lives, we do understand that unforeseen circumstances can arise. If you ever find yourself in a situation where you can no longer care for a horse adopted from PFF, your adoption agreement requires that you contact us to schedule a time where we can collect the horse from your property and bring them back to PFF for re-adoption. Adoption fees are non-refundable and will not be returned in the event that the horse is returned to our facility.
Prairie Fire Farms occasionally accepts horses for donation when the owner can no longer care for them. Donated horses may be re-homed or become part of our riding lessons and educational programs. The owner must provide current coggins, veterinary records, registration papers (if applicable), and photographs of the horse in order to complete the 
donation form
.